The 2010 pantomime at Loughborough Town Hall is Cinderella. It runs from 27th November 2010 to the 9th January 2011.
You can visit the venue's pantomime webpage, find out more about this panto on our Facebook photo album or follow us on Facebook to keep up with all the pantomime news!
The panto is now closed
8th January 2011
A MASSIVE thank you to everyone who was involved in Cinderella - a record breaking run!! The panto is now closed.
Most importantly, thank you to our audience for supporting us. We hope you had a great time and that you join us for Mother Goose in 2011/12!
The panto is open!
29th November 2010
The show is open! Thanks to all who have been involved and have a great run!
...and the production shots are out too. Visit our facebook photo album (link above) for even more shots.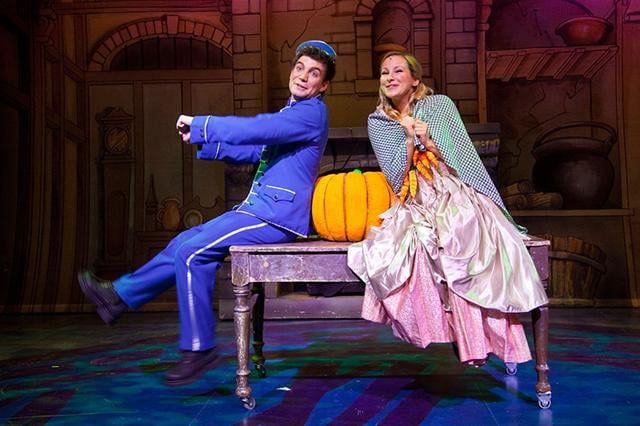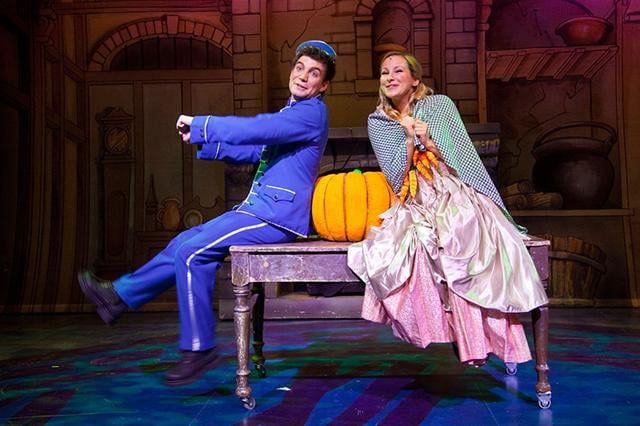 The panto is in rehearsal!
15th November 2010
The cast is gathered and Neil Bull (Director) and Katie Gavin (Choreographer) are about to put them through their paces!
Have a great time to all involved x
Martin's Radio Snippet
6th September 2010
At today's panto launch, Martin Ballard compiled something for BBC Radio Leicester.
And then when you've listened to the radio snippett, here's the video of the interview with the cast.
The Panto Launch!
6th September 2010
Today saw the panto launch at Loughborough Town Hall. You can find many more photos on our Facebook photo album.
The Panto Cast
24th August 2010
Imagine Theatre are back!
12th February 2010
Imagine Theatre is delighted to announce that we have been awarded the contract to produce pantomime at the Town Hall for at least another 3 years. We are absolutely thrilled and bring our eighth pantomime to the Town Hall in November 2010, with Cinderella!
Watch this space for more information.